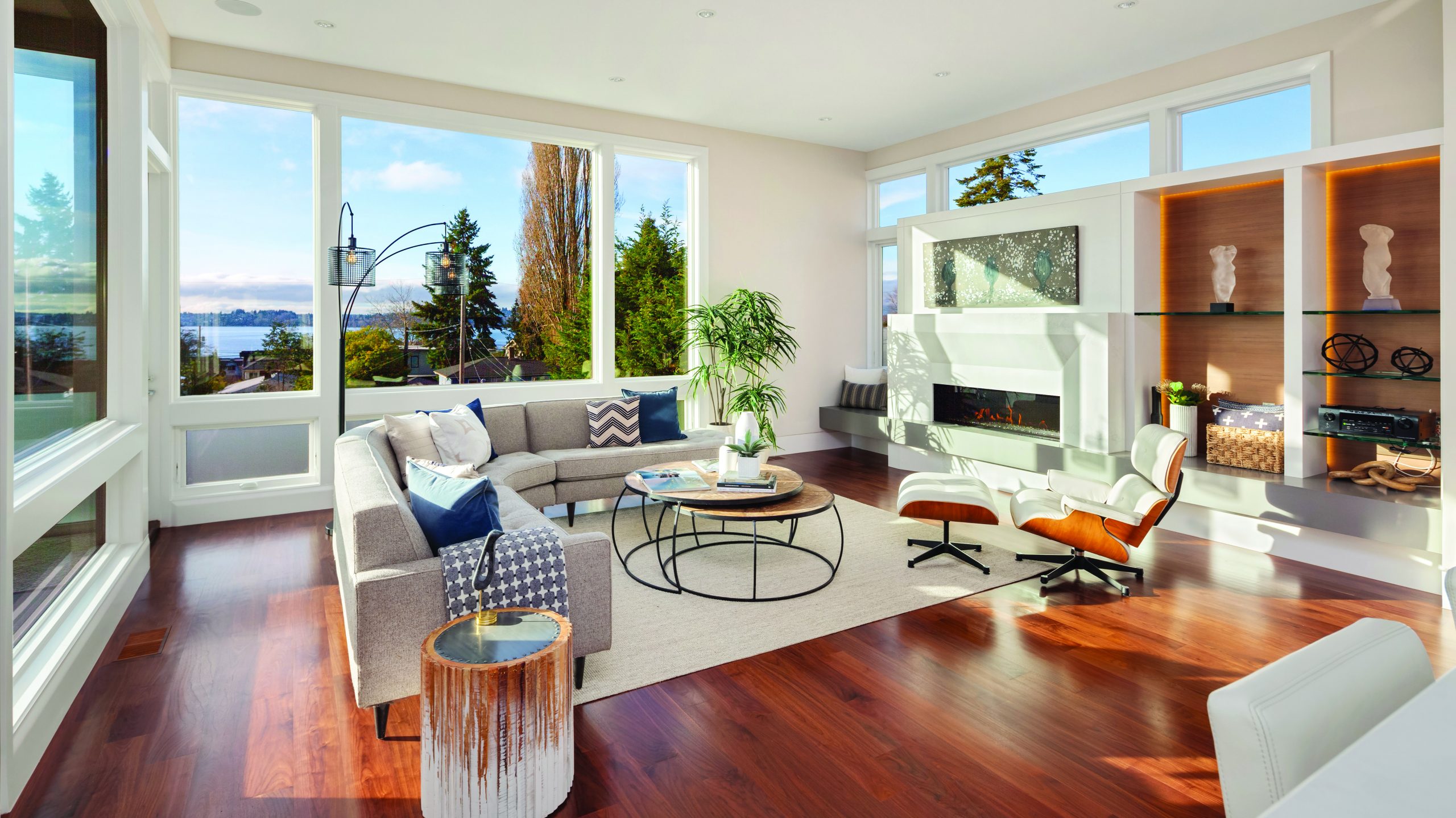 We are proud to offer Andersen Windows from their entire line of products, including double-hung, casement, awning, bay & bow windows, and more. With endless styles, colors, and configurations to choose from, we're confident you will be able to find something to fit your home. Andersen Windows offers an outstanding warranty on their entire line of products, ensuring long-lasting protection regardless of which type of windows you choose.
TYPES OF ANDERSEN WINDOWS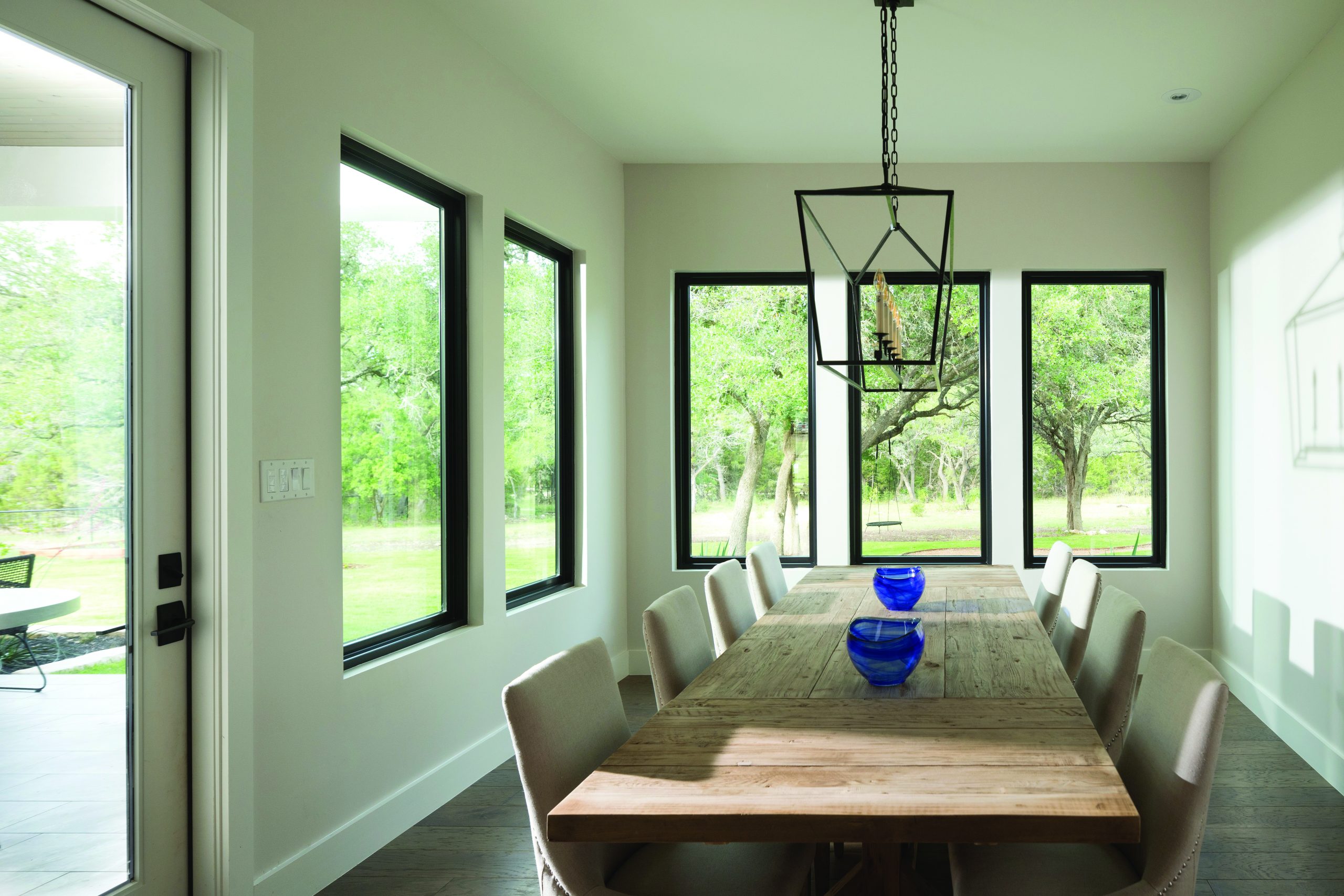 Made from Fibrex composite material, Andersen 100 Series windows are an efficient and low-maintenance alternative to vinyl.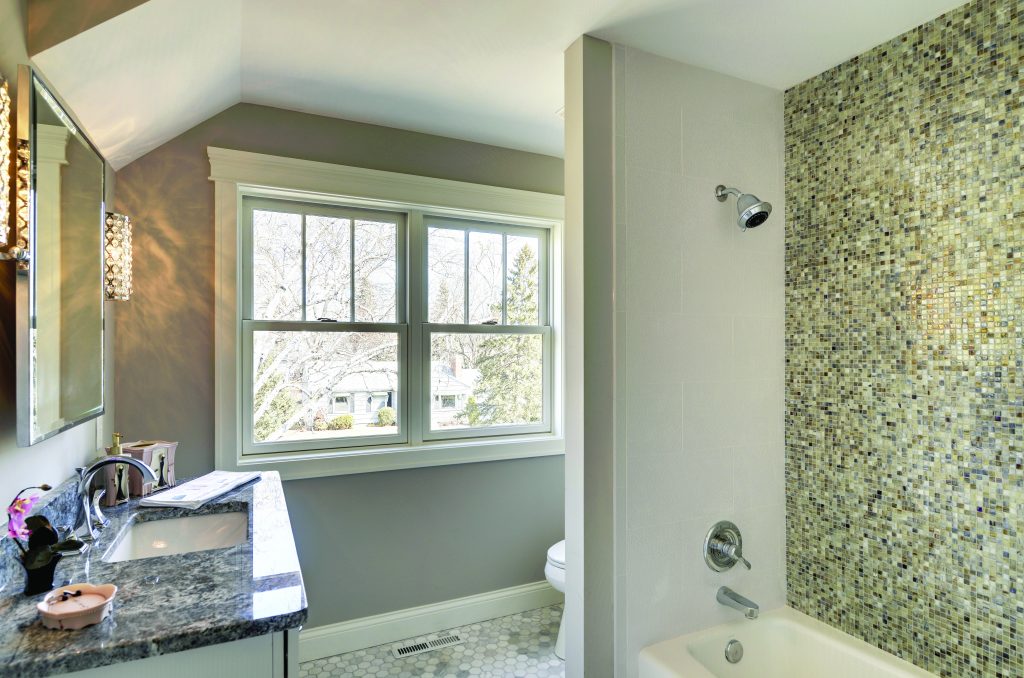 Andersen 200 Series windows boast a low-maintenance vinyl exterior with a solid wood interior, all at a great value.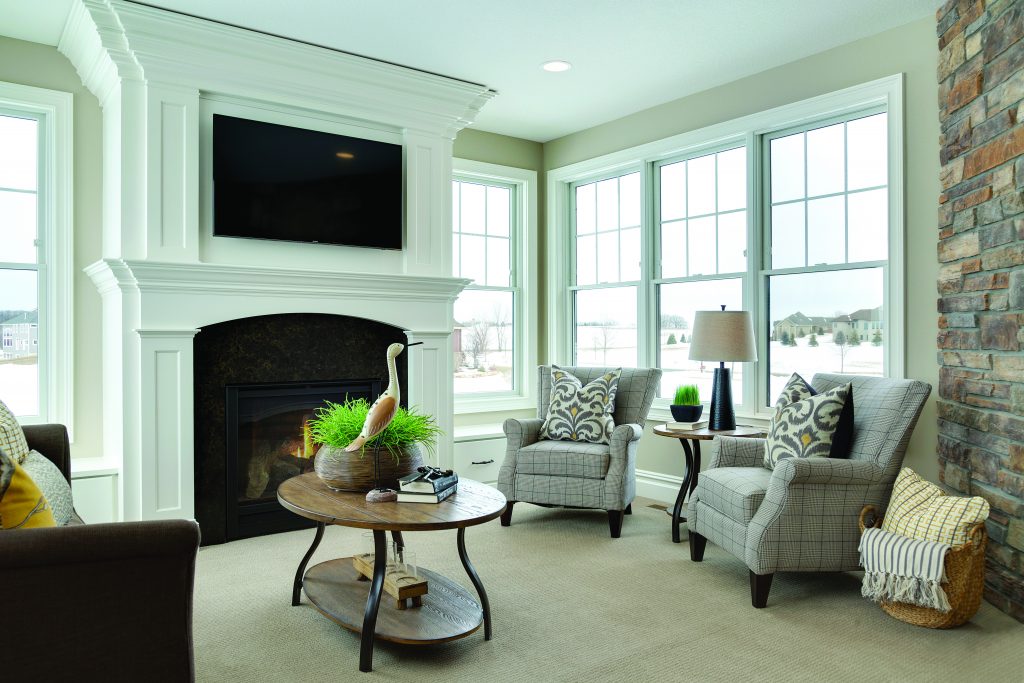 The most popular Andersen windows, 400 Series products offer superior energy efficiency built on decades of engineering.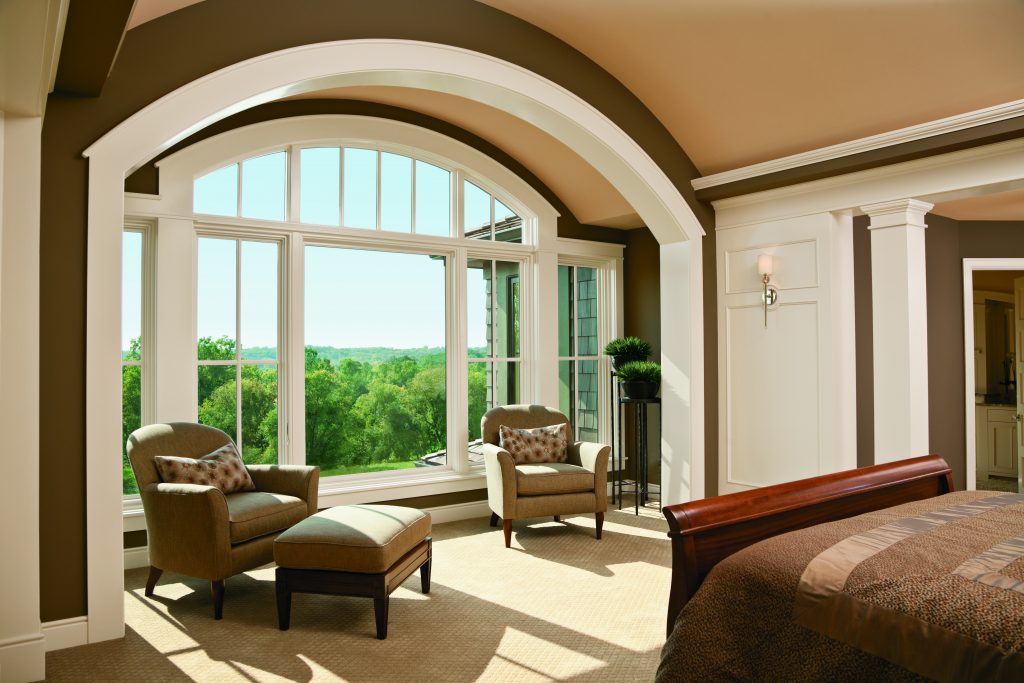 A-Series windows feature a Fibrex clad with a wide range of interior wood species and finishes to choose from.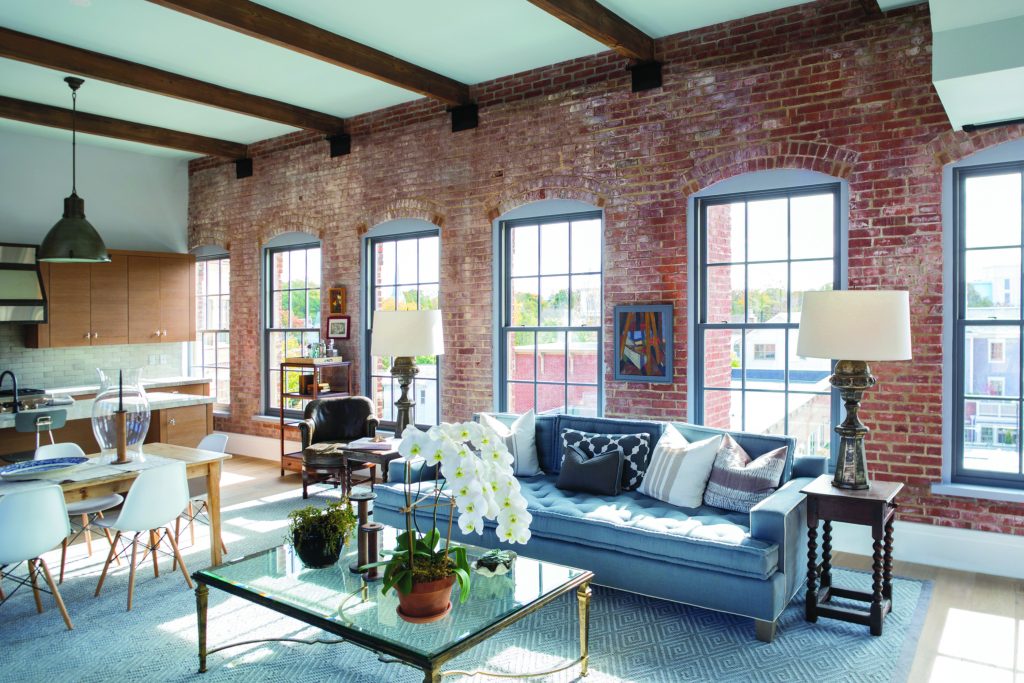 E-Series are the only Andersen product to feature an aluminum-clad exterior, available in 50 exterior colors.
---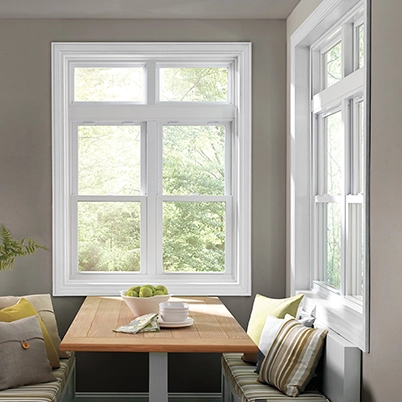 SILVERLINE VINYL WINDOWS
Vinyl windows are an affordable, low-maintenance alternative to wooden-clad windows. New construction and replacement vinyl windows are available from trusted brand Silverline Windows in all styles and configurations. Be confident you're getting stylish, energy-efficient performance at an affordable cost when choosing vinyl windows.
---
BENEFITS OF WINDOW INSTALLATION
• Improved Comfort – Upgrading your windows can help reduce drafts and improve the insulation of your property, keeping indoor temperatures at a consistent, comfortable level.
• Increased Property Value – Installing new windows is an extensive property update that could give you a great return on your investment.
• Noise Reduction – Modern-day window glass is specially designed to block outside noise in your home or business. Populated areas benefit from reduced noise pollution that disrupts day-to-day activities.
• Boost Curb Appeal – New windows can drastically improve the appearance of your home or business, both inside and out. Wooden clad & vinyl windows are available in various interior and exterior finishes to coordinate the look of your property.
• Improved Energy-Efficiency – By installing more energy-efficient windows, you can save on your utility costs and protect the environment while enhancing the comfort of your property.
• Enhanced Security – Some windows offer enhanced security options such as tempered glass & security system sensors to give property owners peace of mind.
• Peace of Mind – Windows painted shut can be a safety hazard. New window units can benefit the safety of the occupants in the event of an emergency.
• Reduced Amount of Dust & Allergens – Some windows are offered with shades or blinds between the glass, harboring less dust and fewer indoor allergens over time.