Proudly Serving Niagara Falls, NY
Niagara Falls is a city in New York that borders Canada and is home to about 50,000 residents. The city of Niagara Falls is best known for being home to one of the natural wonders of the world, the beautiful waterfalls of Niagara Falls. The city draws in thousands of tourists every year to see this popular attraction. Visitors can take a ride on the Maid of the Mist and ride a boat right up to the falls, go for a hike at Devil's Hole State Park, taste different wines along the Niagara Wine Trail, or enjoy nightlife at the nearby casino. You can even use your passport to walk across the border to Canada to get another view of the falls! The city is not only great for tourists, but also residents. Niagara Falls is diverse, affordable, good for families, and has plenty to do nearby. When residents of Niagara Falls are looking to upgrade the look of their home, they turn to Newfane Lumber Company for quality supplies.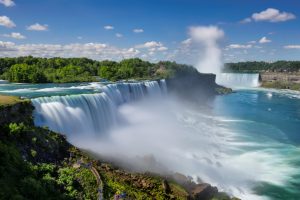 Building Supplies & Roofing Materials for Niagara Falls, NY
Count on us to provide you with quality, affordable building supplies for your next home improvement project. Whether you are looking for quality Anderson Windows, decking supplies, or interior and exterior doors, we have you covered. We work with residents and businesses throughout Niagara Falls, NY and the surrounding areas. Contact our lumber yard today for more information on the products we carry.